Lorie Line Greets Inn on Westport Residents After Concert
It was a winter wonderland in Sioux Falls on December 16, when performing artist Lorie Line made a point of honoring six residents of The Inn on Westport with a special backstage visit following an outstanding performance! Line, classically trained concert pianist, composer, performer and Minnesota Music Hall of Famer, is celebrating her 27th year of touring the nation with her annual Christmas show.
Line's connection to The Inn on Westport is meaningful. Line was a personal friend of John B. Goodman. Line graciously gifted the special guests with backstage passes in honor of her late friend. In return, the group presented Line with long-stemmed roses and a personalized Christmas card.
Read more about this from the Argus Leader, here.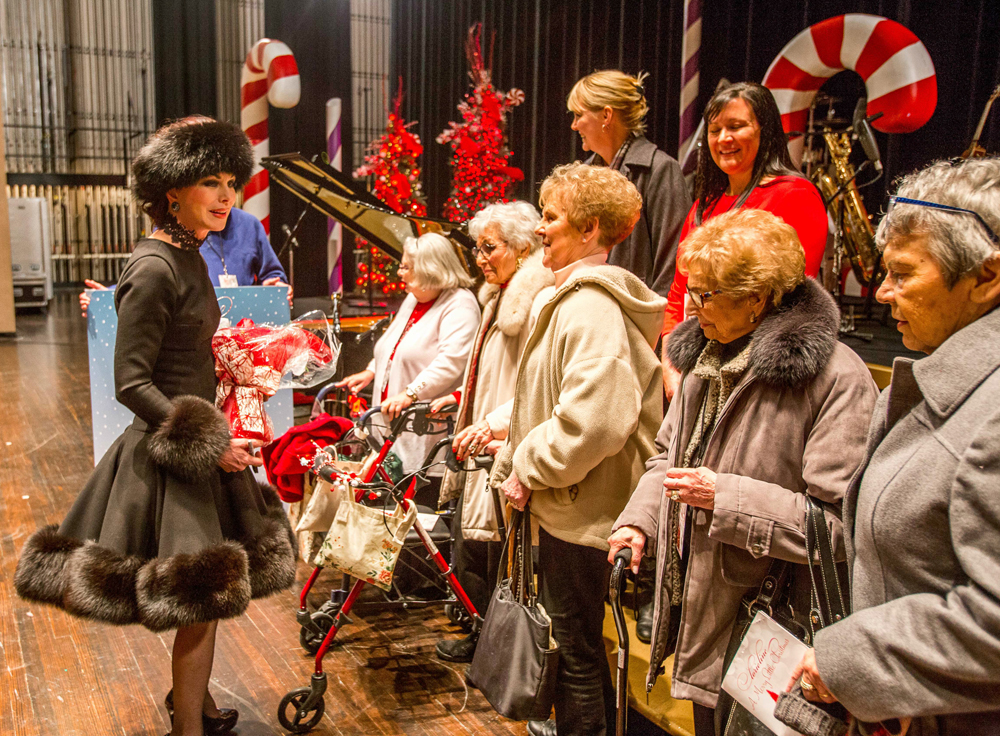 ---