KELOLAND News Shares Meldon's Journey with Parkinson's Disease
Meldon is fighting against Parkinson's disease through Rock Steady Boxing, a unique exercise program based on training used by boxing pros and adapted for individuals living with Parkinson's.
There are an estimated 3,000 people in South Dakota living with PD, according to the South Dakota Parkinson's Association. PD is a progressive, degenerative neurological disease that touches nearly one million people in the United States alone. While a cure has yet to be found, there are several ways to treat and slow the effects. Recent studies suggest that intense exercise programs may be "neuro-protective", actually working to delay the progression of symptoms. RSB uses the focused movements of boxing to help improve the coordination, strength and balance of persons with PD. Workouts are designed for people of all ages and abilities, and can include punching, stretching, jumping and jogging.
View the full article here.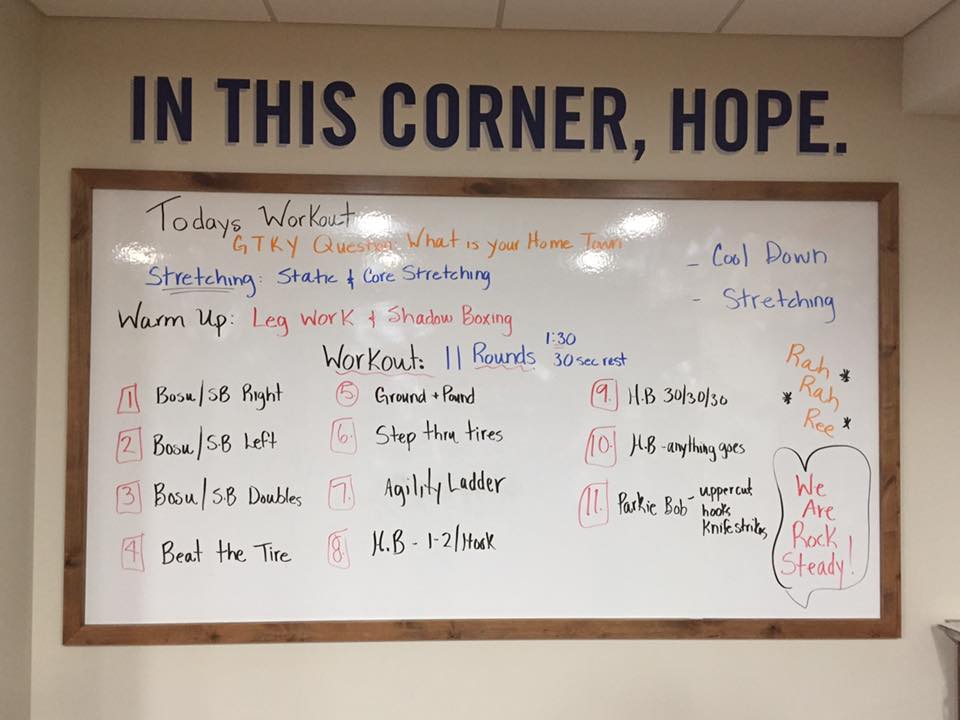 Photo credit: Brheanna Berry, Health Beat Reporter, KELOLAND News
---